2020.09.27 Sunday
Happy to perform in the concerts
It was concert day yesterday.
There were 2 times concerts a day.
It's always hard doing concert 2 times a day, but I really enjoyed performing my favorite "Symphony No.3" by C.Saint-Seans. :) ;)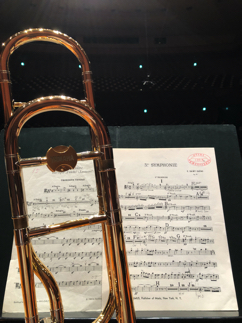 We are doing concerts under special COVID-19 situation now, and it would continue like this more weeks or months...
But I really appreciate audience to come in this situation and their ovation.
I keep working hard for making our performances better and better! :)
I had very nice lunch yesterday. :)
I found nice and happy Autumn things in it. ;)