2020.04.04 Saturday
I'm getting better!
I had very enjoyable day yesterday! :D
I really enjoyed my practice with very good concentration. ;)
But I've been having pain in my lower back(only right side) since 2 days ago, so my life didn't go smooth as usual... :(
It's getting better little by little.
I need to be patient with that.
I'm lucky enough because I can sit down on chair and I can practice with no pain!! :D
Both Trombone and Euphonium practice went really well. :)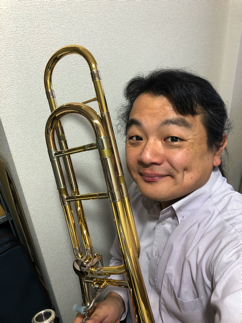 I'm working on some solo works which I didn't work well before.
It's very enjoyable!! ;)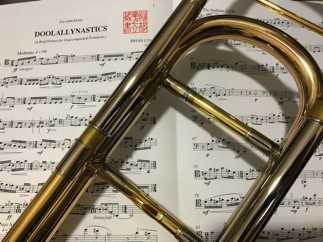 On Euphonium as well.
It's nice to know new music everyday!! :D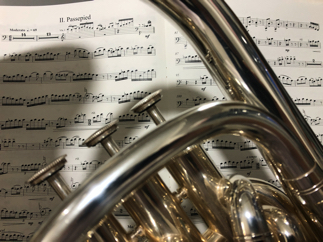 I realized that many things got easy or easier than before now.
I think this is why, I've been working hard on basis and some etude books for years.
I certainly realized I'm getting better! :D
Continuation is very good.
Keep working~!! ;)
Sunset view from yesterday. :)