2020.02.17 Monday
Wonderful weekend
After concerts in far places, there was opera rehearsal on Thursday.
It was so hard to work on many thing at same time, but I survived them! :)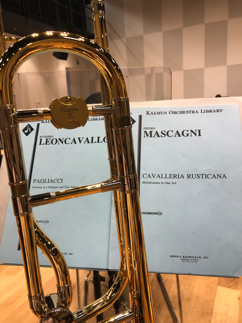 When I got home after rehearsal, my wife Ai made very delicius chocolate cake!! :D
Everyone love this!! ;)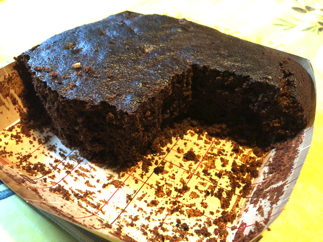 I made haircut for my sons after dinner.
It's always nice to share good time with my loves. ;)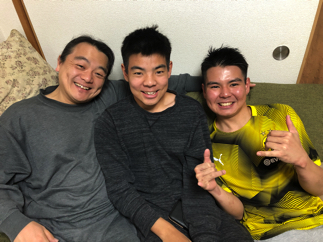 It was very nice sunset view. :D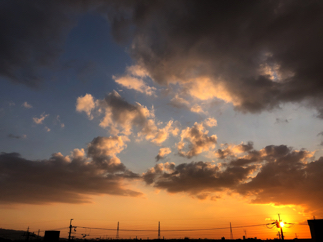 On Friday, there was Euphonium lesson in the morning at the ESA music academy. :)
We worked for basis together by using etude book. ;)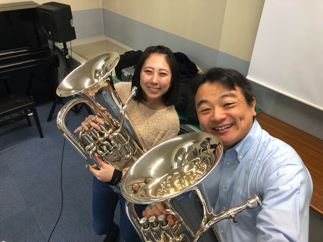 After teaching, I got home quickly and departed to Matsuyama(my home city) for spending good time in weekend. :)
It was rain from noon, but it was getting better during I was driving to Matsuyama from Osaka(it takes about 5-6 hours). ;)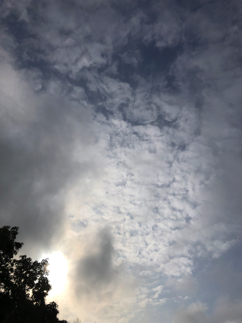 My wife Ai and I arrived Matsuyama little bit earlier than we expected, so we visited spa before having dinner with my friends.
It was awesome!!! :D
We walked to dinner with very happy and comfortable feeling. ;)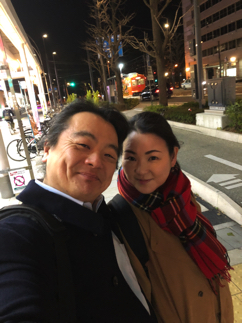 It was fantastic dinner with my friends from Matsuyama and Osaka!! :D ;)
We enjoyed eating, drinking and talking very much!!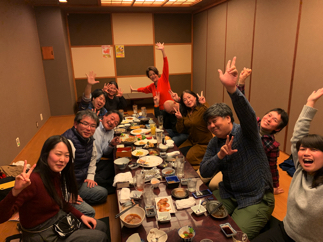 Afrer dinner, we headed to another place for more beer. ;)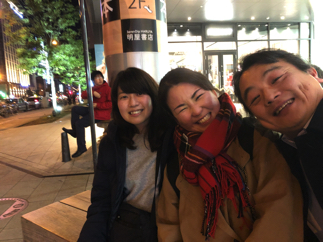 We visited my friend Klaus's bar. :)
It was very nice to meet my music friend there by accident! :D
We shared very happy and fun time!! ;)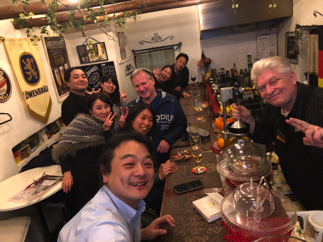 On Saturday, we gave workshop at the junior high school in the morning in Matsuyama. :)
There is one Trumpet player who is daughter of my old friend!!
It's nice to getting old. ;)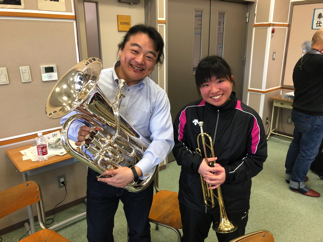 My friend brought very delicious bread for us. :)
It's delicious as always.
Thank you Mr. Aochi!! :D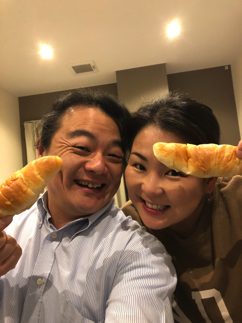 After teaching, I joined Ai's family a while and departed to next destination "Awaji-shima".
Before leave Matsuyama, we had very enjoyalbe lunch! ;)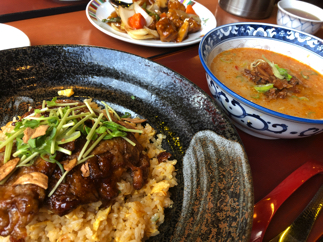 We had very fun time with our friend Aya in Awaji-shima!! :)
It was our first time visiting there. ;)
We really enjoyed our dinner. :D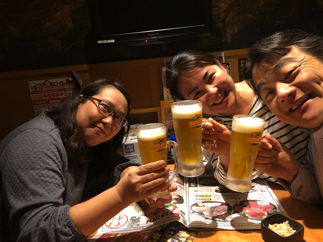 It was raining next day(yesterday).
But it was nice to visit beach and smell from the sea. :) ;)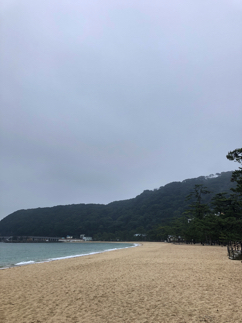 It was very smooth driving to home from Awaji-shima.
I had very nice practice on Trombone in the evening after having nap. :)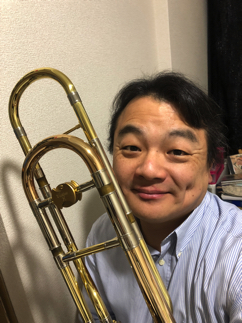 We really enjoyed very sweet onions from Awaji-shima and oranges from Matsuyama! :D ;)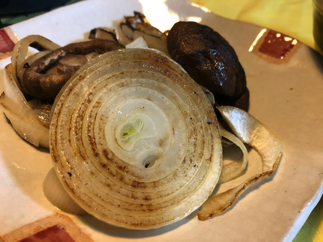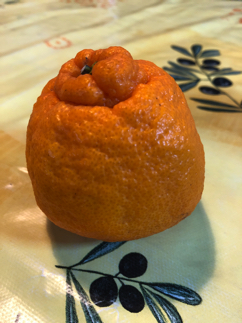 I'm very happy to spend wonderful time in Matsuyama and Awaji-shima last weekend.
I work hard for coming orchestra works! :)