2020.06.23 Tuesday
We are back!
I visited our farm in the early morning yesterday. :)
It was not very fine, but it got better later. ;)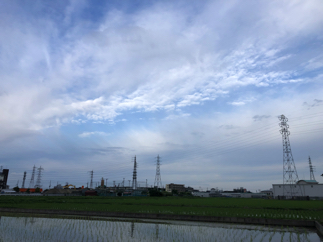 Everything seems OK. ;)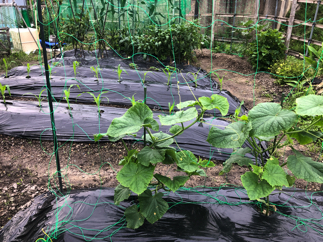 He(she?) wants to go back to the ground?? :D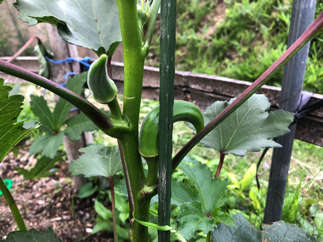 Tomatoes look fine here, but it was not tasty at all... :(
I guess I failed for tomatoes and eggplants this time...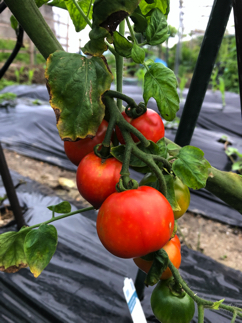 I finished making(editing) video of ABE Trio who performed J.Heykens's Serenade finally yesterday!
ABE Trio means Euphonium Trio with my sister Alisa and my brother Yujiro and me. :)
We were used to perform together sometimes about 25 years ago.
And now, we are back!!!
There is only Japanese in the video, but of course you can enjoy our performance! ;)
For watching video, click here. :)