2020.09.08 Tuesday
Drinking water
I've been drinking water more than 2.5 liters(mminimum 2 liters) everyday since few months.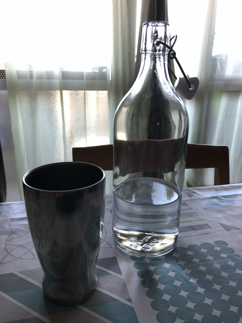 This is because I wanted to increase my usual temperature.
I realized my usual temperature was low one day, so I began to drink water very often a day.
As people says, my usual temperature increased little bit after a week or so, and I'm satisfied with my usual temperature now. :)
I realized my body has changed little bit and I feel quite good with my body now.
If you feel something wrong on your body or feeling, it's not bad idea to try to drink water about 2 liters a day for few weeks.
It doesn't take time and money much and easy to try to feel better in your life. ;)
I enjoyed my Trombone teacing in the afternoon yesterday at the ESA music academy. :)
We worked for basis as always and then, worked for sight reading with fun! :D ;)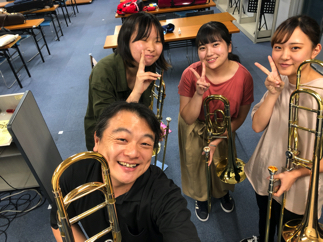 I think Autumn is coming little by little these days.
It's still very hot like Summer around noon, but I feel little Autumn mood in the morning and after late afternoon. :)