2020.09.10 Thursday
That's life(Que sera, sera)
I made new etude videos in the morning yesterday. :)
I was not very well prepared for that, but I wanted to do that even only one video because it's hard to make time for that sometimes.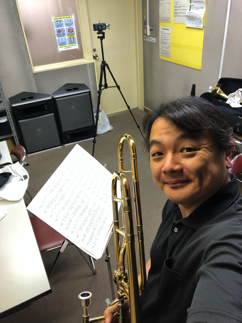 Unfortunately it was not my day yesterday... :(
Many things were harder than usual(I don't know why, but I know there are days like this sometimes), but I believe that I learned something new by that. :) ;)
There are days that something doesn't go well, but that's life!
Que sera, sera. :)
Anyway, practicing/playing without silencer mute is nice and MUCH better than with it. :D ;)
I feel the Autumn arrived us finally!! :D
What a lovely feeling!
It was raining little bit yesterday, but I love this time even it's raining! :D
I found blue sky over there. ;)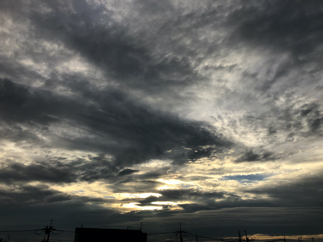 I walked little bit in the evening with my love Ai.
We found wind, smell and sound of Autumn. :) ;)