2015.07.03 Friday
New YouTube videos
I made new YouTube videos next day from last recording. :)
It's always very tough to perform something in front of microphone(video camera), but I believe this is very good training for performers. :)
I recorded for No.113 again because I made mistake in last recording.
New videos are here,
I try to complete them in July if it's possible! ;)
I'm occupied with preparing these etudes on Trombone, so I had Euphonium practice two days ago. :)
It was very nice to change my mind and brain. ;)
I really enjoyed my practice!! :D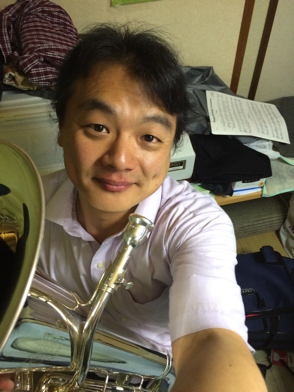 It's getting "real Summer" in Japan.
I need to get more energy for that! ;)